Most Important Printed Items Needed for Restaurants
What types of printed material will I need for my restaurant?
When opening a new restaurant or keeping a current restaurant open and relevant, you want to make sure that you have the best possible print items available to you. You may consider getting business cards, laminated menus, flip books for tabletops, door hangers, magnets, order pads, brochures, flyers, postcards, and more. While this may seem a little overwhelming initially, it is important to keep in mind that you will need many of these items to promote your restaurant and get more customers coming in or ordering online.

Why do I need business cards for my restaurant?
Business Cards provide an attention-getting way to exchange information about who you are, what you can do and how you can be contacted. When designed creatively, business cards serve as dynamic marketing tools. They are a necessity for professionals when meeting someone for the first time. Whether you know it or not, prospective clients make judgments about you and your company from your business card. A quality business card makes a distinct, positive and lasting impression.
What types of menus are available?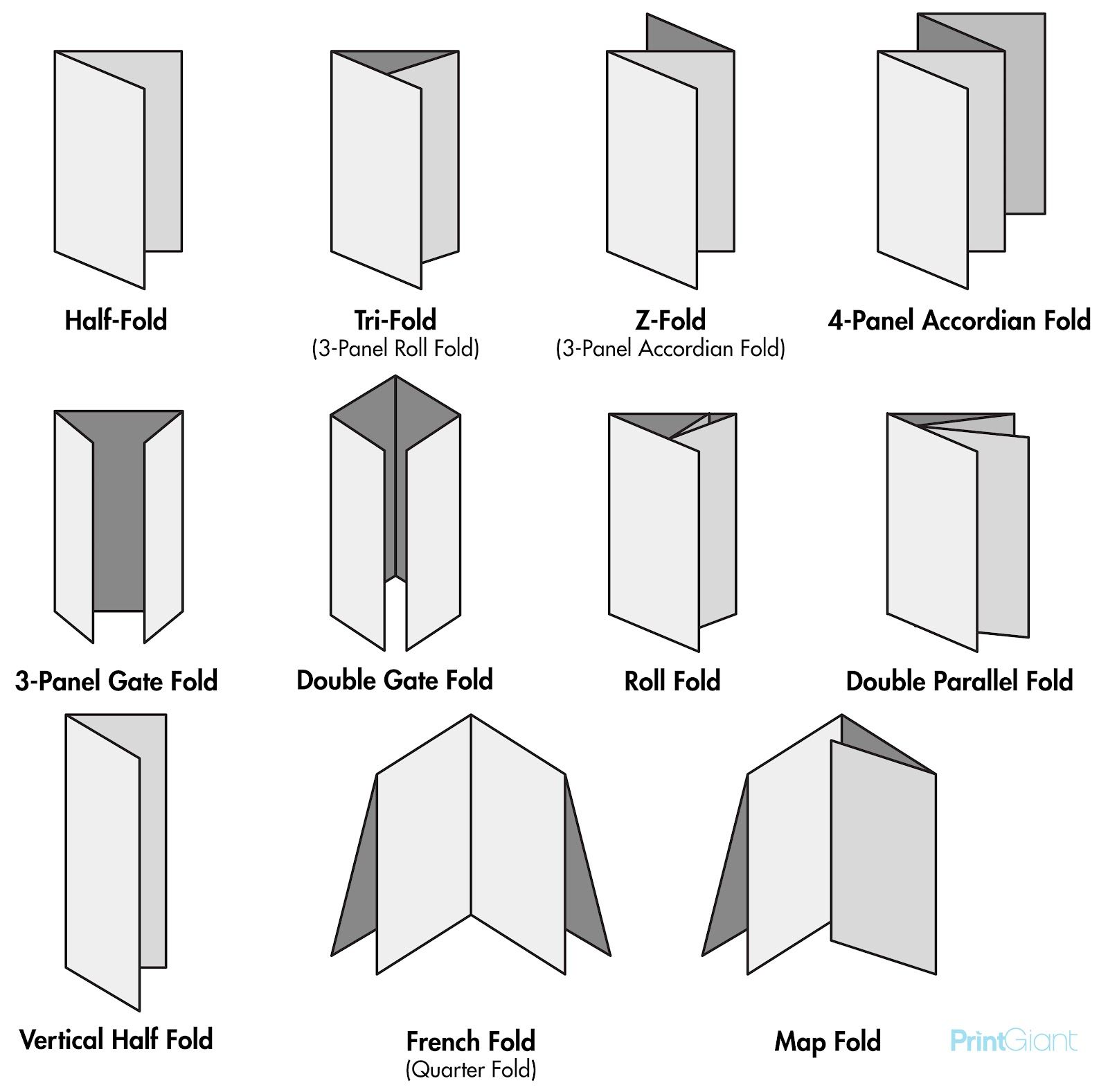 Depending on the type of restaurant you have, you may consider disposable paper menus or laminated menus. Disposable menus would be great if your menu items change often whereas laminated menus would be great for a restaurant that doesn't change its menu or offer specials. Laminated restaurant menus can be created in a wide variety of styles. The style chosen is usually dictated by the amount of information the menu will need to convey, as well as the restaurateur's preference.
Flat: A single flat sheet is the simplest form of laminated menu. To increase the content area, a flat menu could be made as an oversized sheet and/or be printed on both sides.
Folded: Menus often use various folds to create multiple panels. For example, the bi-fold, tri-fold, gate-fold, and double gate-fold designs are all popular choices for laminated menus.
Booklet: A laminated menu created as a booklet allows a great deal of information to be conveyed in a relatively compact and easy-to-use format. This type of laminated menu is ideal for restaurants offerng an extensive food and drink selection.
Self-Standing: Some laminated menus are created to be self-standing, such as a z-fold menu or a miniature easel-type menu for table-top display. In most cases, self-standing menus are used to promote accompaniments to the main course, such as drinks, appetizers and desserts.
How can I use flip books in my restaurant?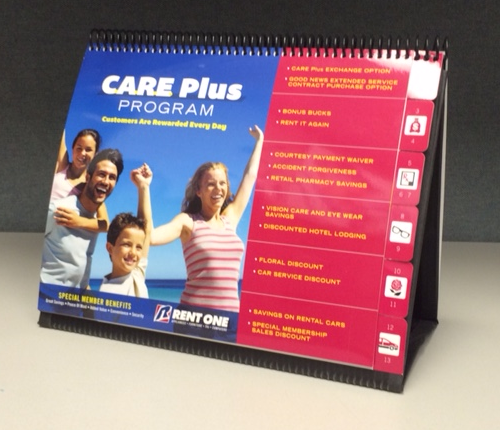 Flipbooks are designed primarily for tabletop use and can provide a convenient and low-tech way to convey information to your customers. Flip Books and Flip Charts contain pages that turn, or flip, easily. They are usually created as a simple ring or spiral coil bound document that either lies flat or forms a self-standing easel shape. Flip books and flip charts are popular for promotional purposes. They are frequently used for tabletop dessert or drink menus in restaurants. Flipbooks would offer you the opportunity to reach each customer at their own table with whatever information you are trying to share.
How can door hangers help promote my restaurant?
Door hangers are a great marketing tool that can be used to promote a new dish, offer a discount, or promote a special event. You could also use door hangers to promote social media following by including a QR code. When it comes to direct marketing, nothing is more direct than a Door Hanger. Door Hangers get seen, they get held, and most importantly they get read. Make sure your message makes a positive impact by using a high-quality door hanger that is both sturdy and colorful.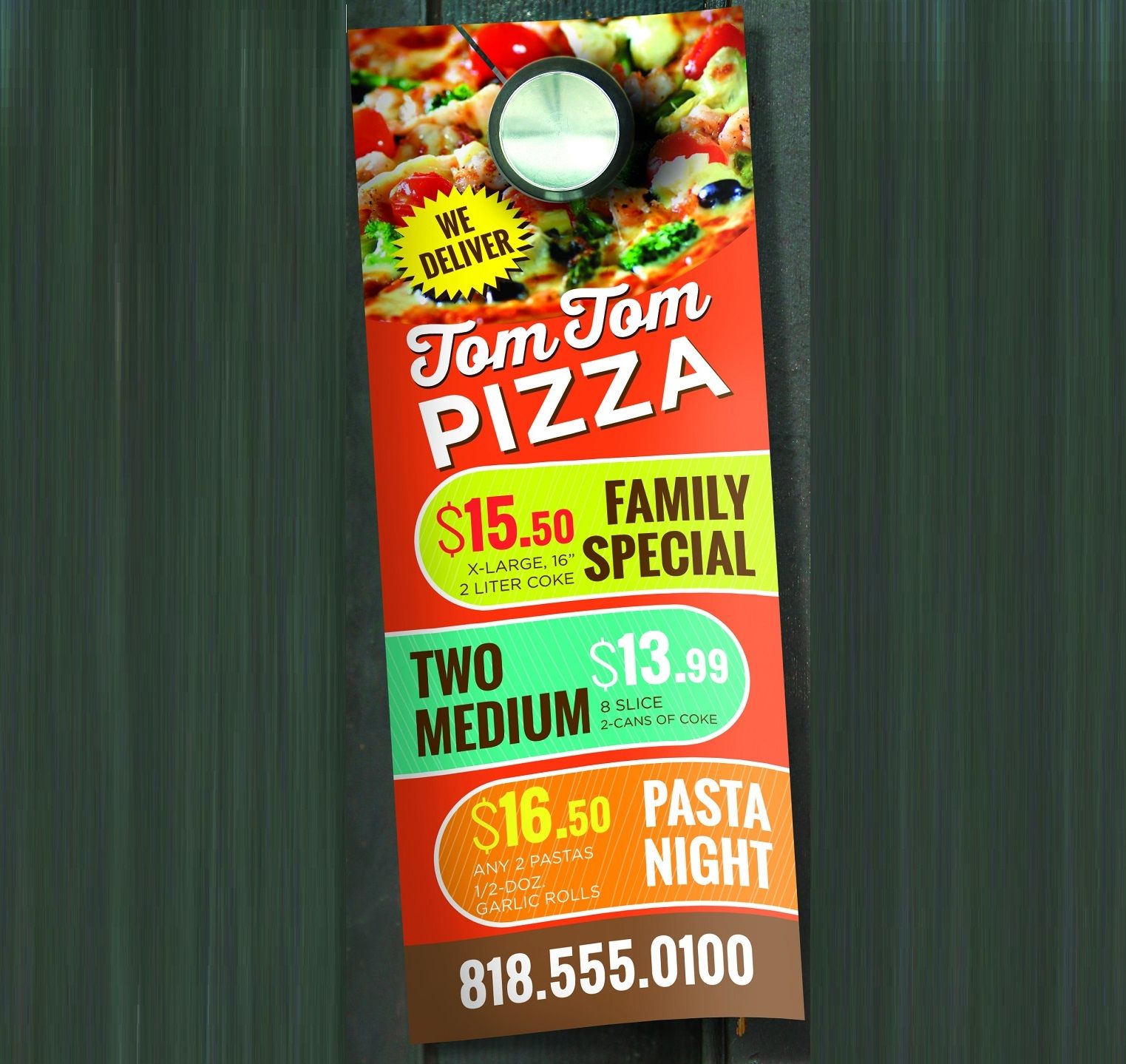 Can I design custom-printed notepads for my restaurant?
Absolutely! Custom-Printed Notepads are very economical to produce, they can be printed with virtually any message you wish to convey. Note pads are quite durable and very easy to distribute, making them well-suited for servers to easily use and carry with them. The most common notepad sizes include 8.5" x 11", 5.5" x 8.5" and 4.25" x 5.5" with 25, 50, or 100 sheets per pad. However, Formax can create custom-printed pads in any dimensions or sheet count you prefer.
If you have an upcoming print project, give Formax Printing a call at 866-367-6221. Or, if you already know your specs, submit our easy quote form. As always, we look forward to assisting you!
Take care! Rick
Filed under
November 15, 2022