Miniature Folding is a specialty operation: Say YES to Mini-Folding

Mini Folding
Miniature Folding, also known as Mini Folding or Small Format Folding, is a specialized paper folding method that transforms a large sheet of paper into a very compact size.
Miniature folding is important to product manufacturers because it provides a cost-effective way to fit a great deal of printed information into a tight space or small package. Miniature Folding allows detailed consumer data, multi-language instructions, and other lengthy info sheets to be included with a product, even when there is minimal room within the product's packaging to do so. Miniature folding delivers specialized packaging solutions to the pharmaceutical, healthcare, nutraceutical, cosmetic, personal care markets and more.
The concise format of mini folded instructions ensures that information is presented in a clear and easy-to-understand manner. With their minimalist design, these guides are not only aesthetically pleasing but also highly functional. They are designed to be portable, allowing users to carry them wherever they go. This means that you can access crucial information effortlessly, whether you're at home, on the go, or even traveling.

Instructions and more...
Any printed matter that accompanies a product in a small package is a good candidate for Miniature Folding. The printed matter may be an instruction sheet, product warranty, use and care guide, coupon, promotional literature, consumer warning, or any other information that a manufacturer wants to include with its product.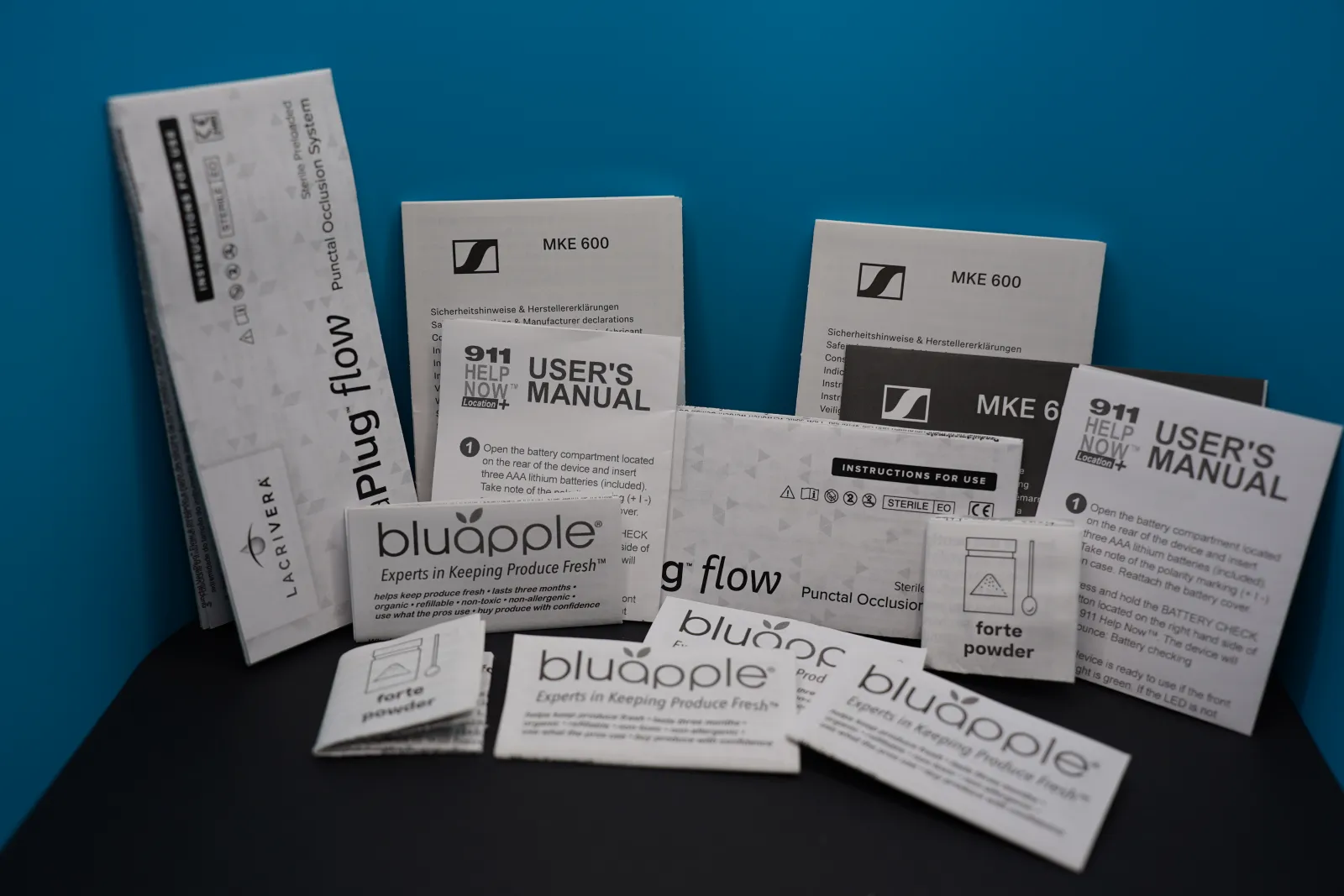 Our expertise in miniature folding extends beyond product instructions. We can also create pocket-size information sheets that serve various purposes. Whether you need informative brochures, handy reference guides, or compact manuals, our miniature folding technique allows us to create convenient and easy-to-carry information sheets.

If you would like to explore the space-saving and cost-saving benefits of Miniature Folding, give Formax a call at (866) 367-6221, or submit our quote request form. Let us help you develop a cost-effective solution for your specific printing and folding need!